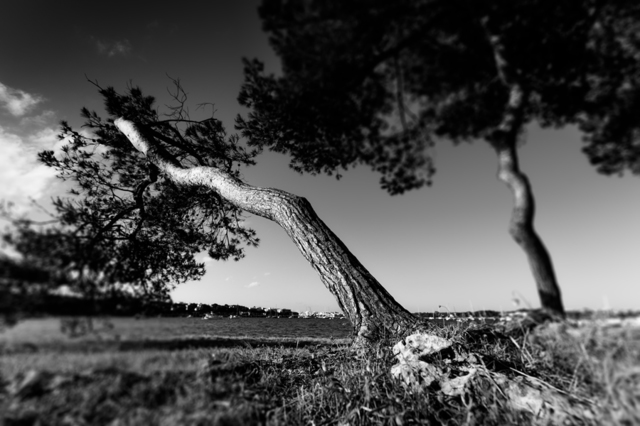 She wants to ask the trees some questions,
a solemn synod
grown anciently deaf
bent at the waist for a thousand years
to hear her.
And her? She's barely been alive
and yet is ancient life itself,
bursting at the bones
painting green into the grass
blushing moss into the oaks
wherever she chooses to walk.
Her mother named her for the light
for gentle hymns
for silver cups
and curving doors that close in the face of disaster.
She doesn't know she'll come here all her life
for the times when
snakebreath hisses underneath her hem
and curls beneath the hearth
when fireflies alight upon her crown
and when she finds her first wheat field,
her palms rose-gold
and her iron feet hot and rusted.
And she doesn't know that one day
she will want nothing more
than to rest again beneath the bishop trees
and become a bishop herself
bent at the waist
with one deaf ear cocked
to hear.  
Copyright © 2018 by Aurea Kochanowski.