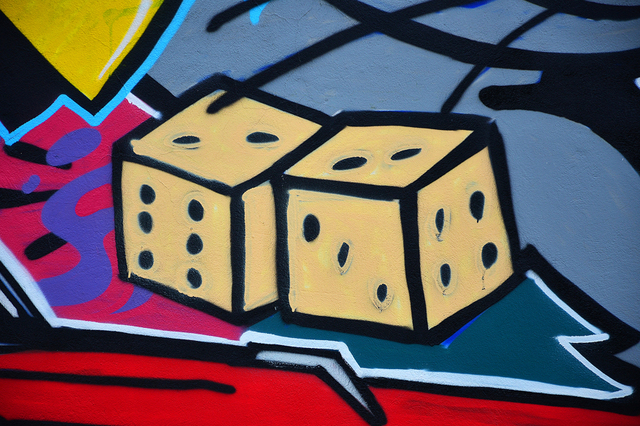 Tap tap tap foretold the stoop's cartomancy ahead,
Green worms ravage the expected shrine,
bend moonward & escape between sweltering summer law enforcement sweeps.
Throw die: twitch in heaven, shoot out by spring flecked grass bumps
angelic flecked spirit nets: Catch what youth has gambled, return our allowance,
Paint fury over this was an accident, don't arrest him, the dark path deserved a mural of sweat.
Not reborn, nor murdered, this vigil tightly wound,
all bets on snake eyes—for candlelight Heroes who never had a chance.
I stood upright in the evening to paint the canvas back.  
Copyright © 2019 by Jonathan Andrew Pérez.